WELCOME
From Executive Vice President David M. Greenberg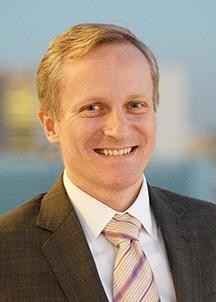 If the last fiscal year is remembered by how COVID-19 changed the world overnight – and upended operations at every college campus including ours – then Fiscal Year 21 will be remembered as how we worked to make life at Columbia University safe within the new COVID-19 environment.  
As you read through this year's annual report, one theme that will stand out above all else is the unwavering commitment, dedication, and professionalism of staff across Facilities and Operations. The approximately 1,300 Facilities and Operations staff members working on-site throughout the year and hundreds of others supporting the continuation of services remotely were steadfast in their focus on rekindling the campus experience as much as possible while adhering to dynamic health and safety guidelines through each phase of the return to campus, leading up to preparations for the return to full in-person learning and undergraduate living in the fall.  
Our top priority was to prepare the campus for a successful and safe return. New health and safety precautions were implemented through building systems, maintenance, signs, and more to help bring activities back to campus. In addition, teams across Facilities and Operations implemented creative solutions to safely serve the University community, including the Campus Services Express program to deliver essential items; new outdoor tents and seating amenities for safe, small gatherings outdoors; creating a commuter shuttle serving parts of Queens, Brooklyn and Manhattan; and new practices in mail operations to meet the unique needs of remote and hybrid working.  
Other important initiatives carried on despite the pandemic, including the fourth cohort of the CU Grow Vendor Development Program completing their year virtually and remote internships for local high school students. Cherished Thanksgiving traditions were celebrated in new ways, with Columbia Dining hosting our first-ever Thanksgiving Feast To-Go and pre-Thanksgiving meals for local senior citizens were boxed up and delivered by Facilities and Operations staff. 
Continuous improvement on campus and in our operations proceeded, including refreshing public space corridors, launching LiveChat on the Columbia Residential website, creating a Public Safety smartphone app, and expanding Columbia's Emergency Notification System to allow anyone in the community to register.  
Other significant highlights from FY21 include unveiling the University's new ten-year sustainability plan, the start of construction on a new building for University housing at the Manhattanville campus, and the opening of a new multi-concept food hall at the Jerome L. Greene Science Center. Renovations of laboratories, enhanced administrative spaces and improvements to building systems were among capital improvements started or completed at Morningside, and significant progress continued in Manhattanville at the new Business School buildings, the one-acre Square and associated infrastructure spaces with construction remaining on schedule for opening in January 2022. 
During FY21, Facilities and Operations team members demonstrated an unrelenting dedication to service excellence through the myriad personal and professional challenges posed by the pandemic. Their work has been inspiring, and I am confident that the challenges overcome this year will lead to an even stronger organization supporting the Columbia community in the years ahead. 
COVID-19 Operations
Highlights of our team supporting the Columbia community during the pandemic
YEAR IN REVIEW
A look back at Fiscal Year 2021
Top Stories
A closer look at our work in Fiscal Year 2021
TESTIMONIALS
What the Columbia community is saying about our work
Image Carousel with 5 slides
A carousel is a rotating set of images. Use the previous and next buttons to change the displayed slide
Slide 1: A blue graphic that has a quote from a Columbia Print customer that reads: " As always, but especially this Commencement, your printing services made such a difference. You helped us get creative and fun for the students. Thank you so much for the suggestions and being so prompt and reliable!"

Slide 2: A graphic that has a quote on it from a Columbia undergraduate student that reads: "JJ's keeps me going. Gives me something to look forward to in the late hours and something to smile about in the morning."

Slide 3: A blue quote from a resident at 506 W. 113th St. that reads: "I want to express my gratitude for the kindness and professionalism of my superintendent Dolores Butler, as well as her colleagues Pete, Greg, and Sixto. From the day I moved in, they have been respectful, courteous, and quick to respond to any of my concerns."

Slide 4: A blue graphic that has a quote from a Commuter Shuttle bus rider that reads: "The buses were quiet, clean and comfortable. The drivers were great. My return driver waited for me a couple of minutes past departure, and had called my phone because I had reserved. I can't tell you how relieved I was to get on that bus and have a safe ride home!"

Slide 5: A graphic that has a quotation from Shazia Anjum, a member of the fifth cohort of CU Grow that reads: "I am grateful for the opportunity to learn and expand my network and I can tell already from the first conversation with my coach how this program will expand my thinking about my business!"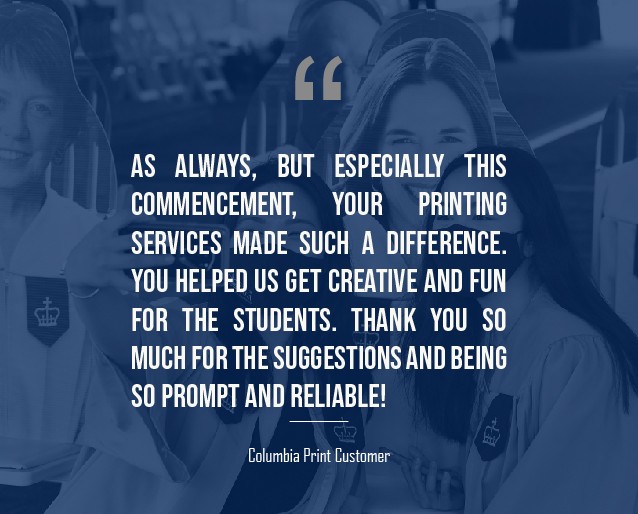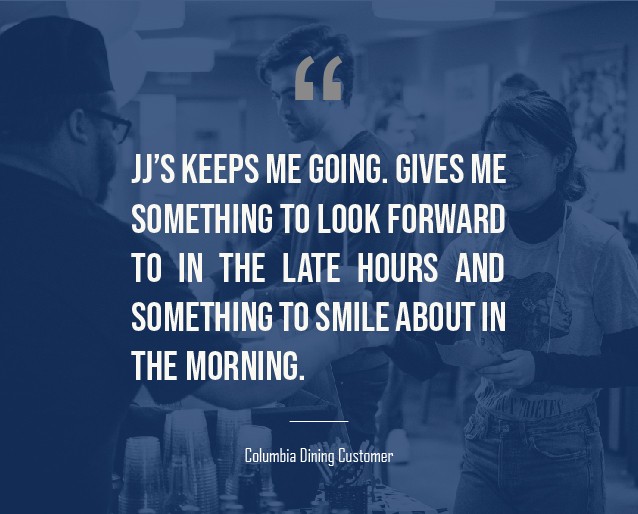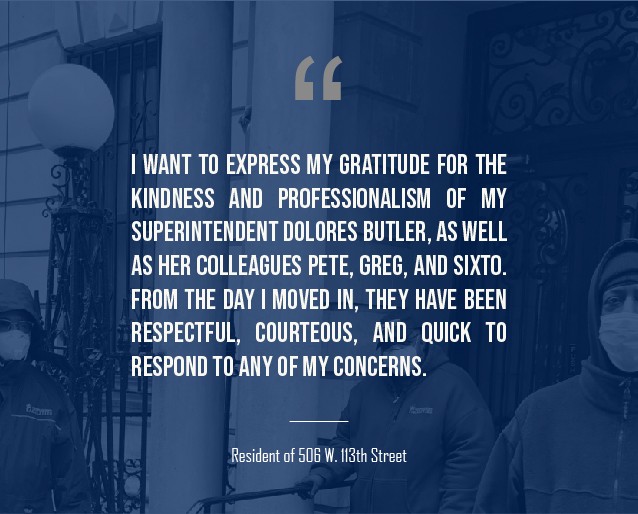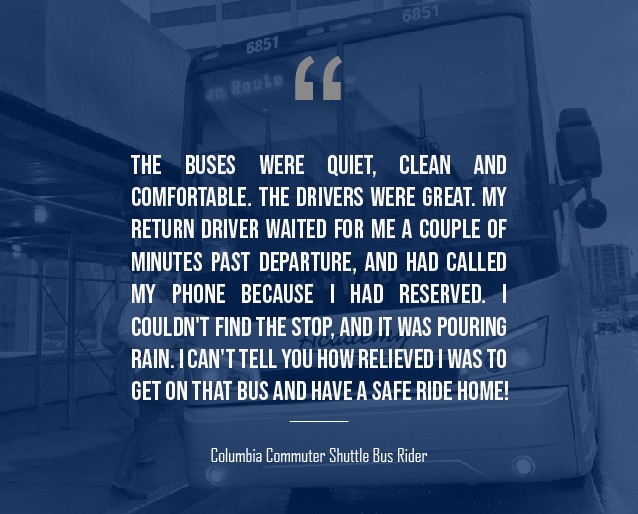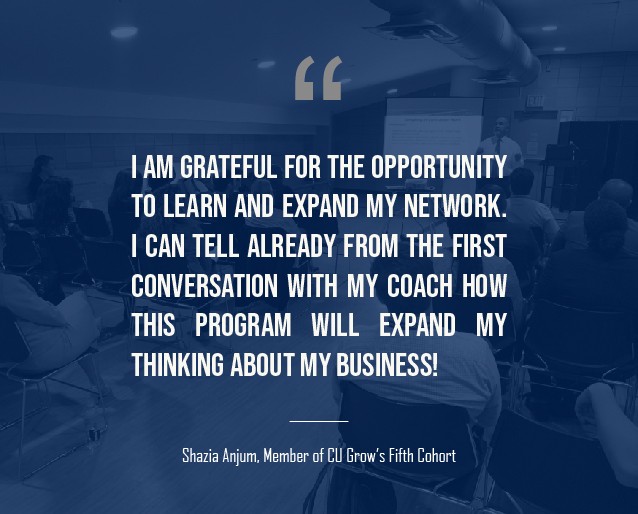 Previous
Next
Awards
Acclaim for the work our teams performed
Columbia ranked third in the Environmental Protection Agency (EPA)'s Top 30 College and University green power users across the United States as part of their Green Power Partnership (GPP). Columbia's 100 percent zero emissions electricity from various sources, including solar and wind, provided 277,892,000 kilowatt-hours (kWh) of green power in 2020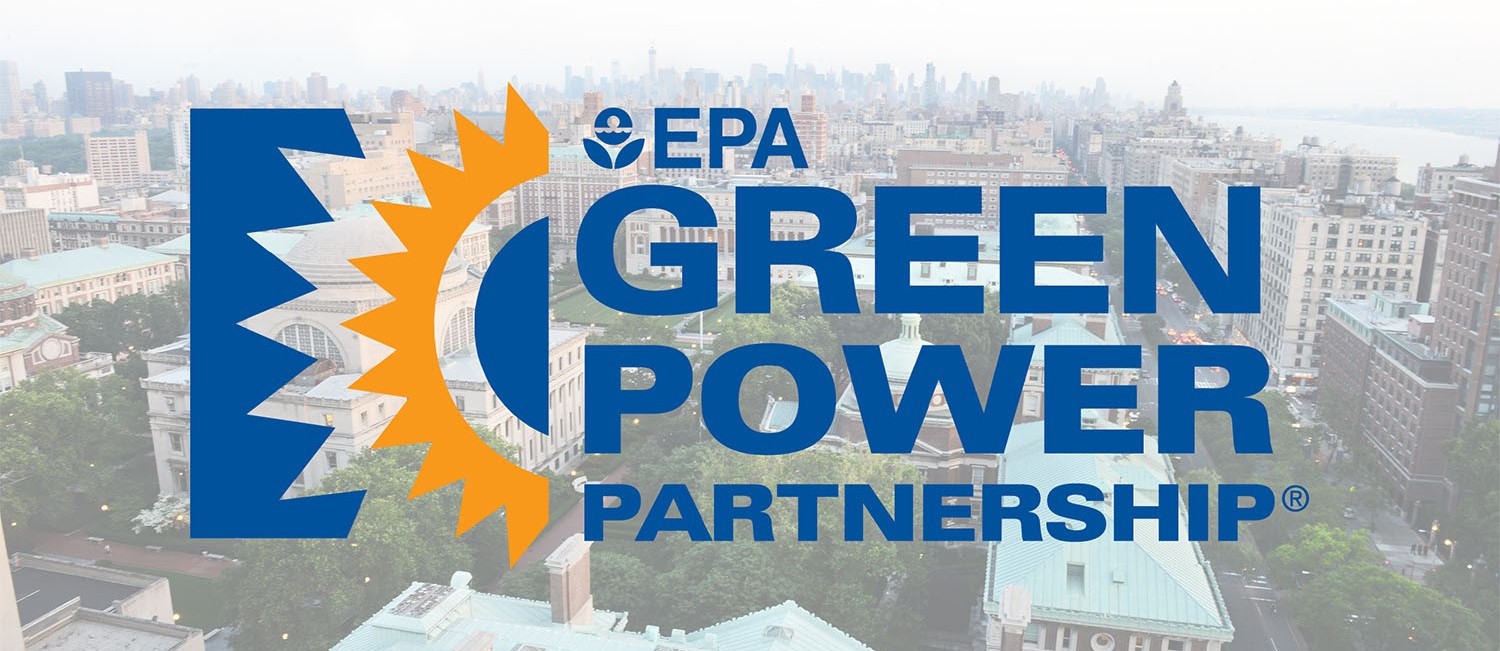 College Magazine ranked Columbia #1 in it's listing of most delicious on and off-campus food options.  Columbia was recognized for their diverse dining options and Flex Dollars that can be spent at off-campus restaurants, as well as for donating food and money to City Harvest and purchasing 52 percent of all the food used from local vendors.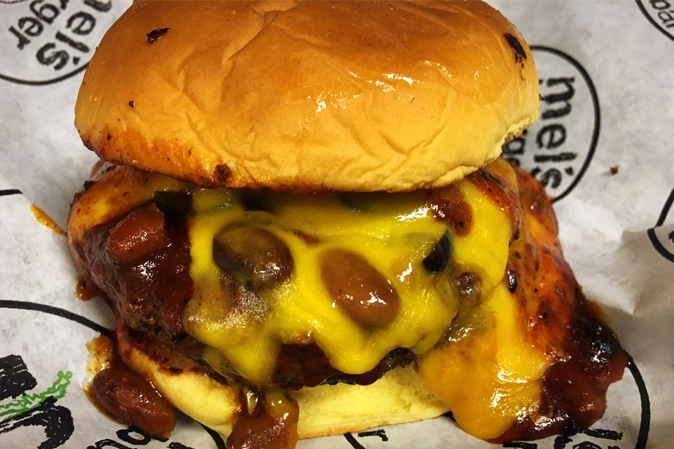 Columbia was awarded Climate Registered™ Gold by The Climate Registry, a nonprofit organization that is governed by U.S. states and operates the Carbon Footprint Registry, which is North America's largest voluntary registry for greenhouse gas (GHG) emissions. Columbia earned this recognition by publicly reporting a third-party verified GHG emissions inventory for its operations. This data will enable them to track their climate initiatives and GHG reductions credibly over time.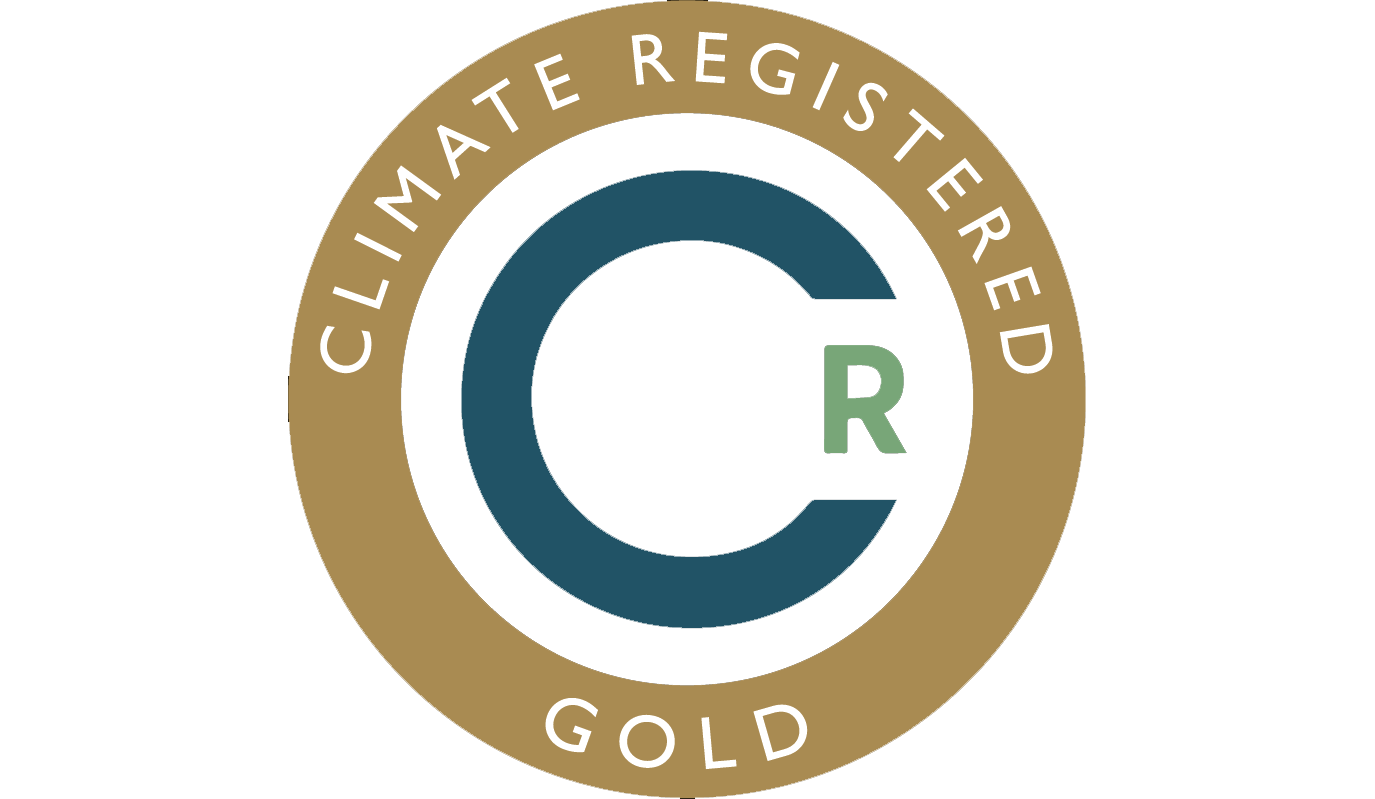 Columbia University was recognized by the New York State Energy Research and Development Authority (NYSERDA) as a Reforming the Energy Vision (REV) Campus Challenge leader for its efforts in implementing clean energy solutions across its campuses.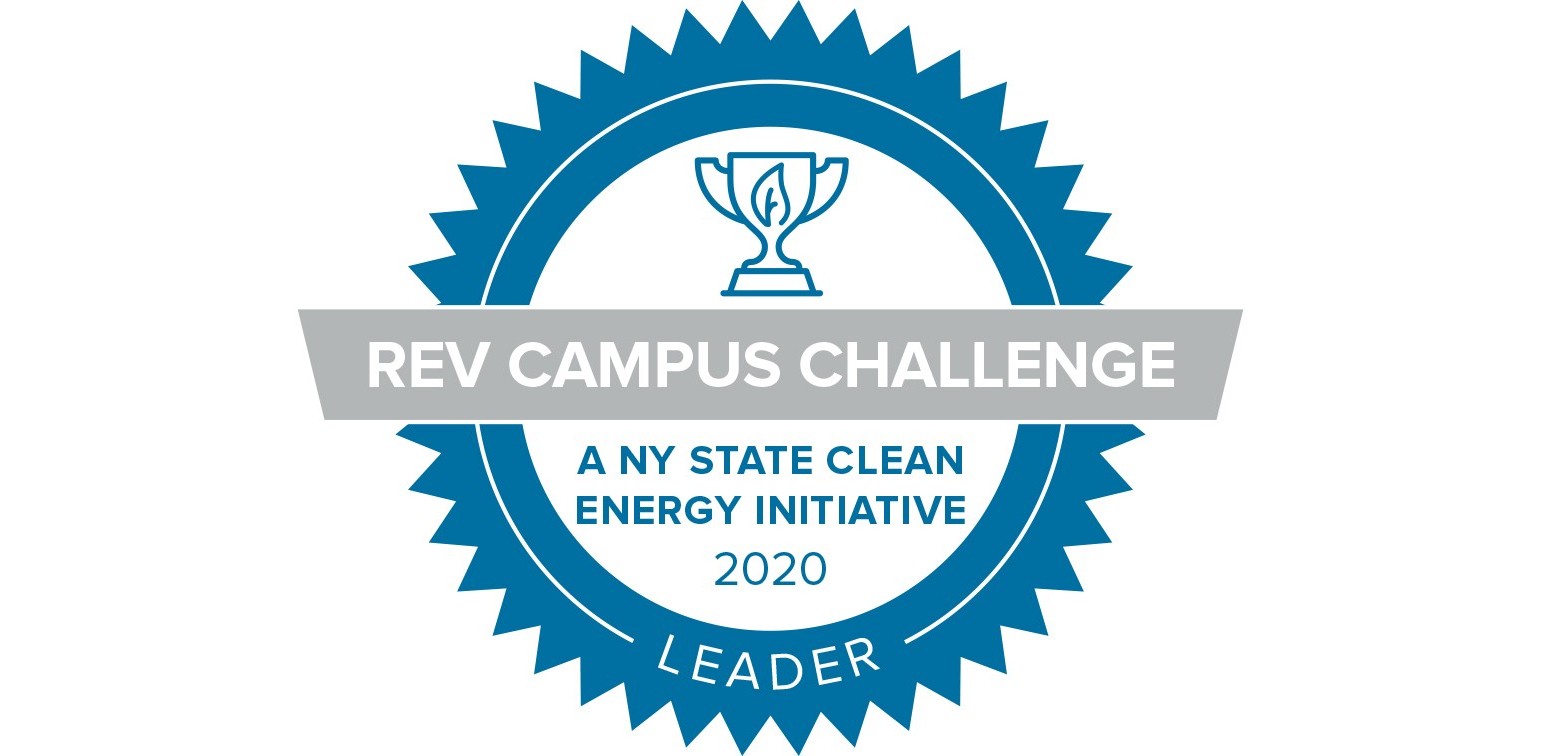 Faculty House was recognized by Manhattan Bride as one of the Best of 2021 for their superior service and quality.
Food Management honored Daphne Mendez of Columbia Dining in their top 48 Foodservice Heroes of 2020.  Mendez was recognized for leading Columbia Dining through the Campus Services Express initiative, a partnership among several departments on campus designed to bring students necessary services when in quarantine during the pandemic.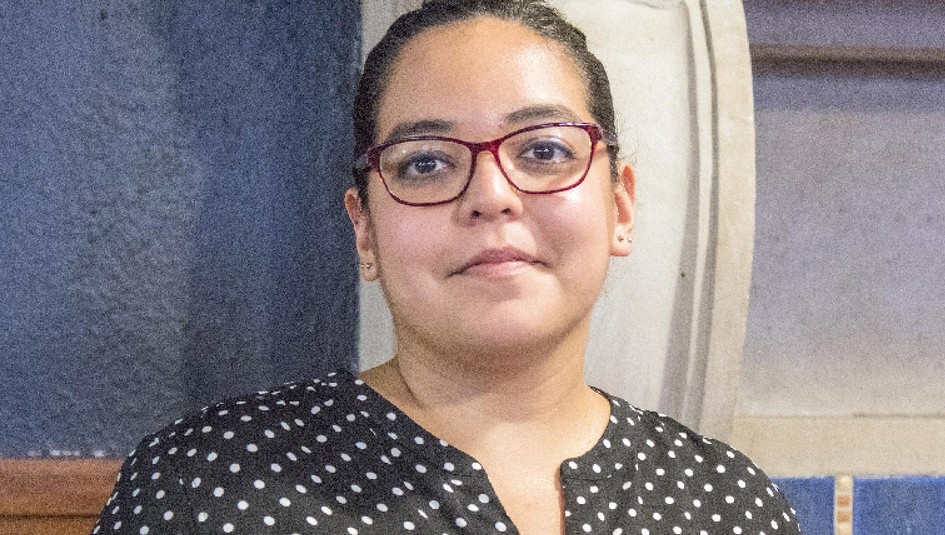 Facilities and Operations' Aaron Weaver has been recognized as City & State New York's 2021 Real Estate/Construction 40 Under 40. The City & State 40 Under 40 list honors a diverse group of up-and-coming leaders across New York State who are driving the industries' response to the pandemic, carrying out innovative development strategies, and are giving back to the community.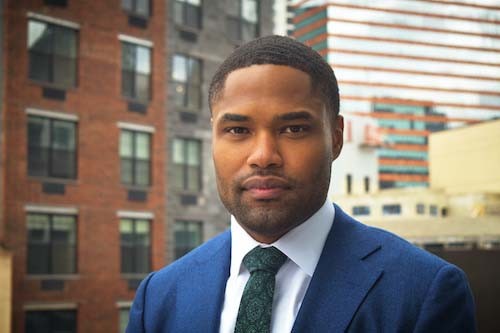 In the News
Moments when our work was featured in the news